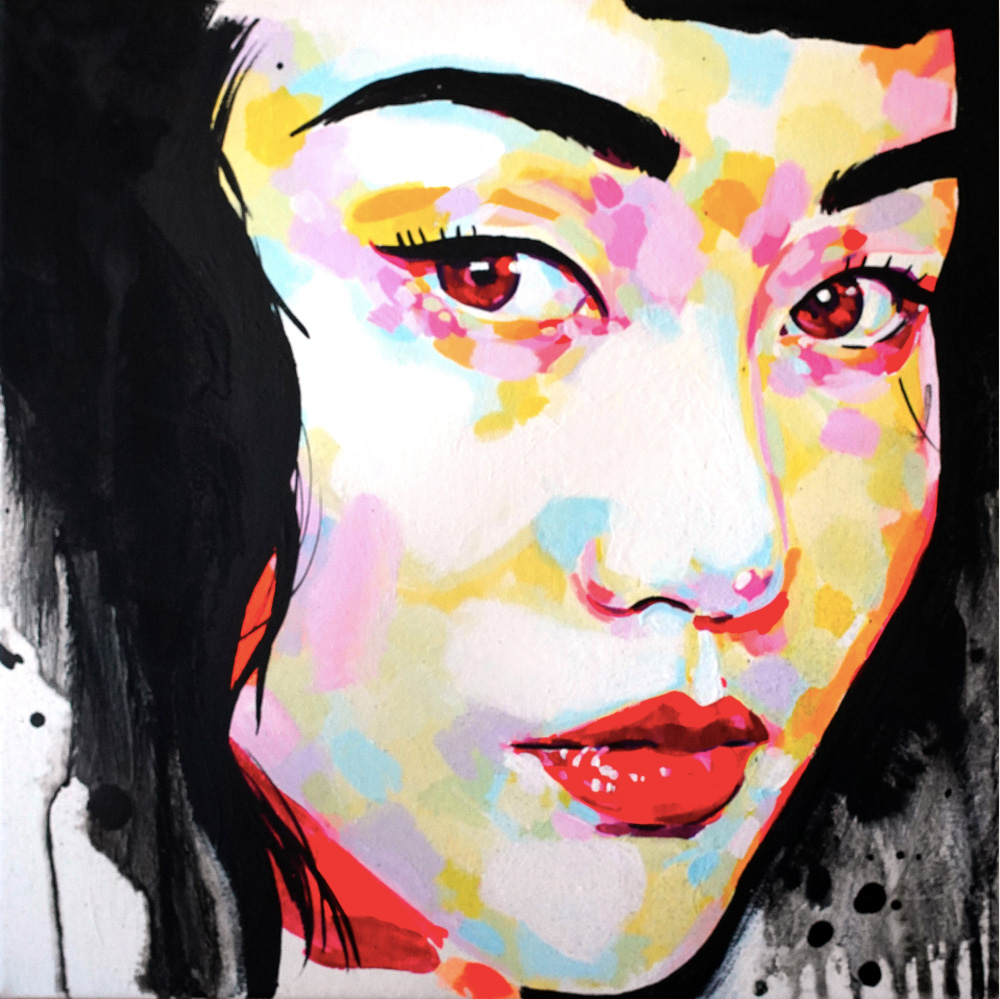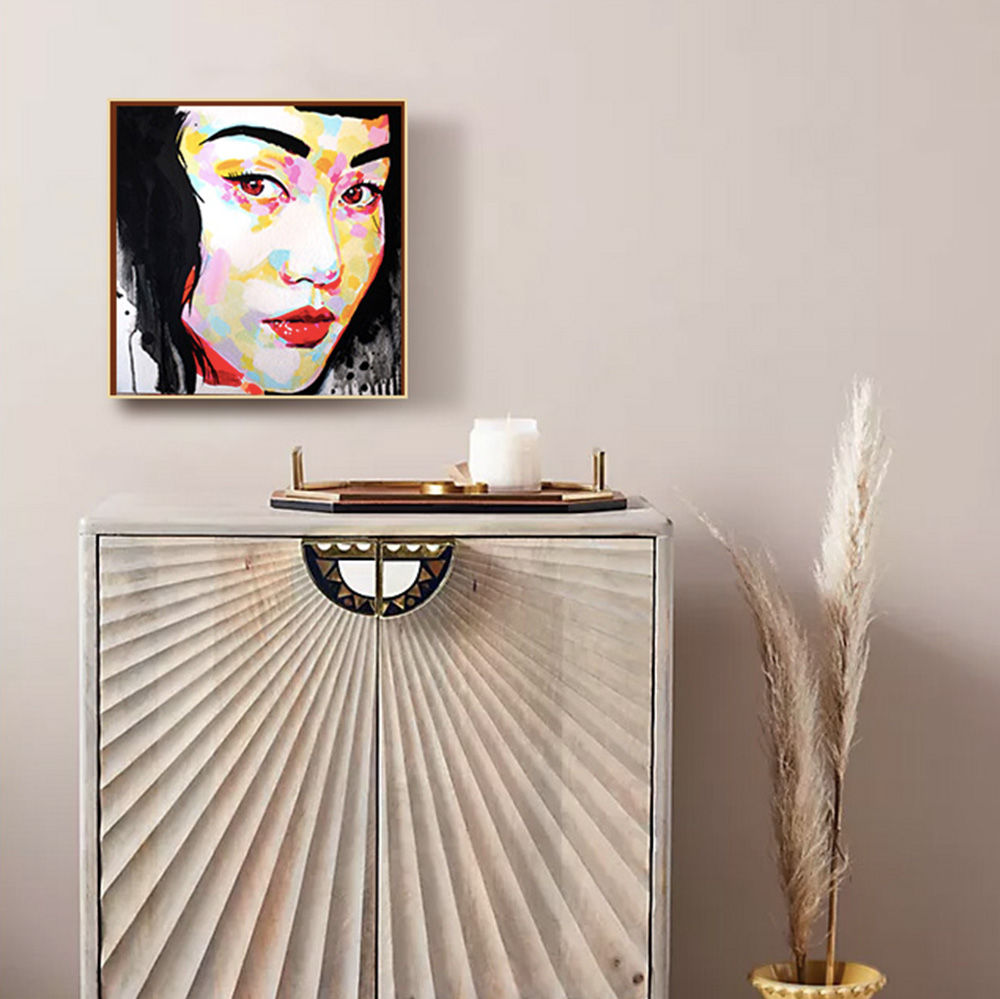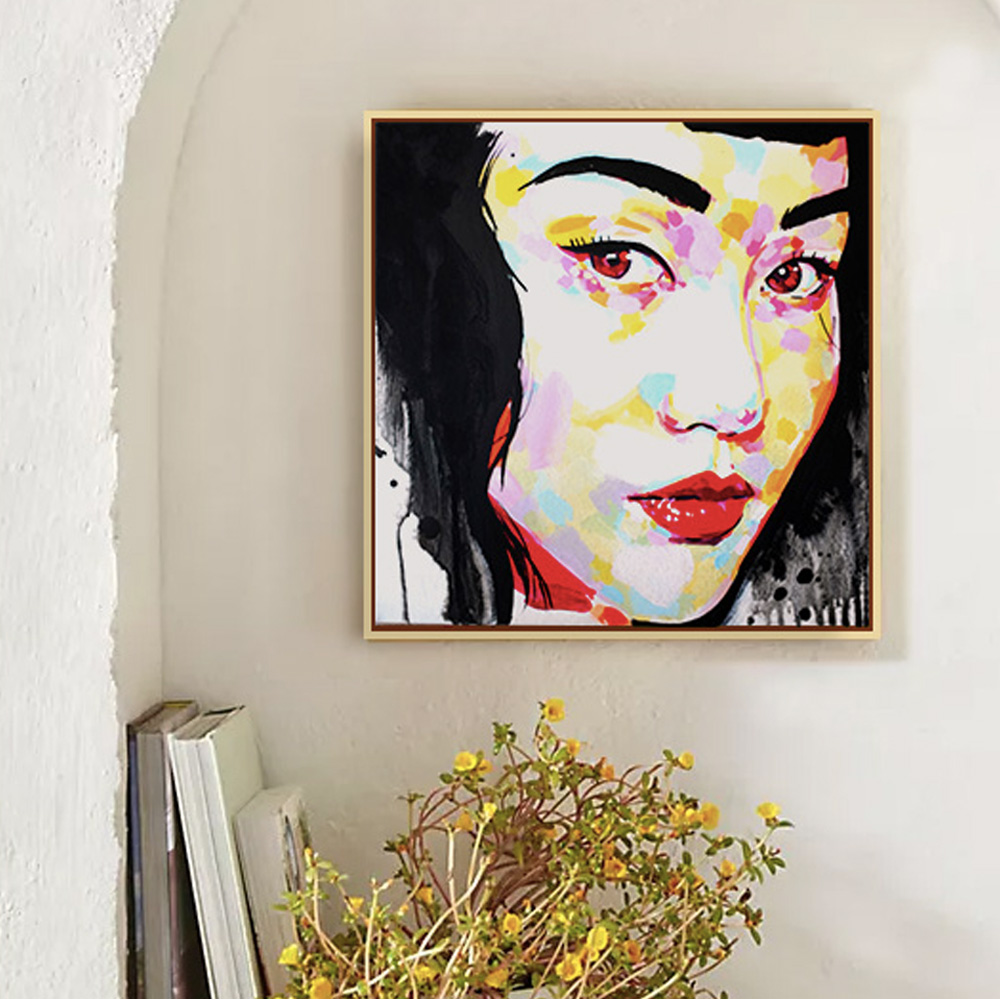 Not sure where you would hang this colourful artwork?
Drop me an email at contact@sophiebastien.com, I will happily help you mock up the painting in your living space.
Je pouvais sentir ta douleur
is part of the 'Coucher de soleil eternel' collection – eternal sunset in french.
CA$ 3100
Shop Now, Pay later with Shop Pya
FREE SHIPPING IN THE US & CANADA
DESCRIPTION
 Original painting
12 x 12 x 1 1/2 inches
 | 31 x 31 x 4 cm
Acrylics & Gold leaves on canvas
Framed and ready to hang
Premium packaging
Certificate of authenticity included
UV protective layer of varnish
Ships worldwide from Canada
Actual colors may vary from colors shown on your monitor.
DELIVERY
FREE US & CANADA SHIPPING on all orders.
Affordable Continental U.S. and worldwide shipping are available. Please enquire about the international shipping cost before purchasing, you can contact me at contact(at)sophiebastien.com
Please allow 1/2 business days to prepare
After receiving a confirmation email., you will be given a tracking number so you can follow your artwork journey.
Please note that custom fees may apply.
Delivery Time
Please allow up to 2-3 weeks for deliveries in North America and 4-6 weeks for international orders to arrive.
Due to the current global situation, please expect delays in receiving your order. Thank you for your patience, I really appreciate it.
PACKAGING
Premium professional packaging
Ships in a sturdy cardboard box
Very High-standard shipping
Another question?
Check out the FAQ or get in touch at contact(at)sophiebastien.com
About the artwork
This painting is part of my series of flamboyant portraits 'Les Déracinées' 'the uprooted' in french.
I scrutinize the feelings you go through when you are trying to blossom away from your roots. Originally from France, I have lived on 3 different continents over the past 11 years, this is a subject that fascinates me.
Through picking pictures of like-minded, strong willed women that move me by both their strength and fragility – my 'warriors' as I like to call them, I pay tribute to all of the strong female figures in my life.
Questions about this piece?
If you have any questions, you can drop me an email at contact(at)sophiebastien.com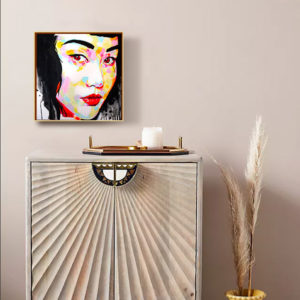 is part of the 'Coucher de soleil eternel' collection – eternal sunset in french.